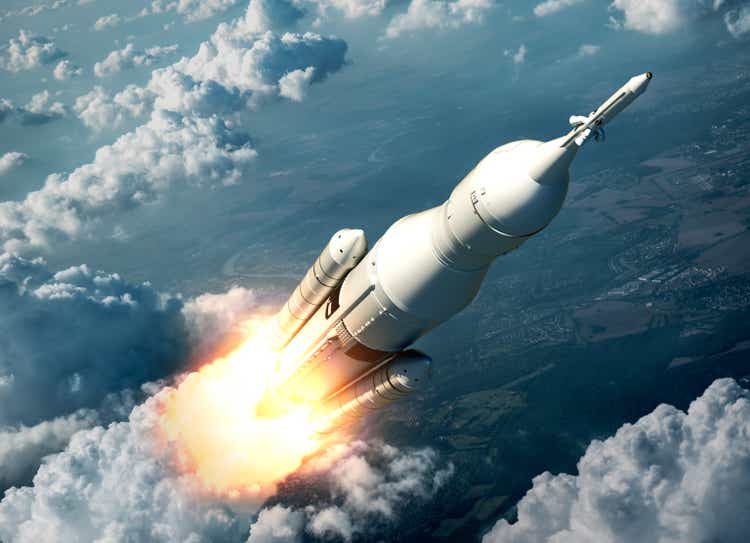 Bridgford Foods (NASDAQ:BRID) is a winner: In the past six months, the shares have rallied more than 30% from $10.28 to $13.56, while the Nasdaq has lost 30% within the same time frame. If that's not the definition of high relative strength, I don't know what is. Obviously, scared money is rotating into bastions of safety-defensive food companies with pristine balance sheets. A flight to quality, if you may. The point is, everybody has to eat, and BRID is the second largest supplier of beef jerky in the United States behind privately held Jack Links. Besides meat snacks (83% of sales) the company produces frozen bakery products (17% of sales). Obviously, Wall Street is starting to notice this obscure company again, as its share price is just a few pennies away from printing a new 52 week high.
The company's largest customer is Walmart (WMT) (35.70% of total sales), followed by Dollar General (DG) (14.50% of sales). It is no surprise to many of you, I have deep ties to this company. I bought my first shares over thirty years ago and have gone to many annual shareholder meetings. At times, I have taken an activist role in the organization (placing an ad in Investor's Business Daily on Feb 4th, 2009). I have also covered the stock via Seeking Alpha articles; my last writing was published nearly eight years ago.
Its latest quarter shined: (1) sales rose 19.80% from $50,477,000 to $59,986,000 (2) earnings jumped 29 cents from a loss of 20 cents to a gain of 9 cents (3) Gross profit margin jumped 680 basis points from 21% to 27.80% (4) SG&A expenses fell 30 basis points from 25.60% to 25.30% (5) as a percentage of total sales, revenues from Dollar General climbed 39% from 14.20% to 19.60% (6) cash position rose $9 million (7) operating income generated a positive $3.80 million improvement from a loss of $2,311,000 to a gain of $1,504,000. There is no doubt, the enterprise's second quarter was nothing less than stellar, considering the negative impacts the pandemic brought.
Impressive metrics: The company's "price to sales" ratio sits at .47 while its "price to book" ratio registers a 1.55 mark. The "price to book" ratio will change in a radical fashion, after its third quarter results are filed. That number could drop below the 1.00 figure, as a large nonrecurring gain (Green Street sale) of an estimated $40 million flows through the financials. It will represent the best net earnings (by leaps and bounds) the company has ever produced in its history. As a result, shareholders' equity will blossom.
Real estate holdings: As you know, the company monetized a gargantuan asset last month when they sold their Chicago meat processing plant for a staggering $60 million. What will they do with this newfound cash hoard? Will they pay out a special shareholder cash dividend or initiate a stock buyback plan? Perhaps they will institute a combination of both. The future is exciting.
That prime piece of real estate in Chicago was originally placed on BRID's books in 1975 at just $500,000, so the amount of appreciation generated is mindboggling. The fact is that investment grew in value by 12,000%. This unlocked gain was nothing but pure "hidden value". Just imagine how much "hidden value" is left within its other seven properties.
Bridgford's other real estate holdings: (A) Anaheim, California (5 acres and a 100,000 sf building) (B) Dallas, Texas (four locations encompassing a total of 8.5 acres and 143,200 interior sf) (C) Chicago, Illinois (8 acres and 177,000 sf structure) (D) Statesville, North Carolina (8 acres and 42,000 sf building).
What is the market value of this real estate? I can assure you it is far above what Bridgford has recorded in the asset section under "plant, property and equipment" of its balance sheet. That figure is a mere $70,357,000 and reflects a deduction for accumulated depreciation and amortization of $67,657,000. The bottom line? The real estate alone could be worth more than $200 million, which amounts to nearly double the company's current market cap.
Could Bridgford Foods go private? The chances are good. By doing so, BRID could cut its administrative costs and eliminate the burdens imposed on public companies. No more SEC filings, no need to be transparent, no annoying shareholders to deal with. In addition, trade secrets could be easier to shroud. Why is this probable? Because the Bridgford family already controls 80.70% of the 9,076,832 shares outstanding. They are also firmly embedded in leadership with over 60 family members (now 5th generation emerging) holding top positions.
That insinuates only 1,750,388 shares would have to be acquired from outside shareholders. If you place a typical 50% tender offer premium on the shares, that equates to a mere $35 million necessary to pay off the remaining shareholders. A more than realistic undertaking to say the least. A private company once again? Stranger things have happened.
The company has always taken a traditional, extremely conservative approach of doing business. They shy away from debt, don't play the futures market, avoid issuing press releases, and always buy the real estate on which their processing plants are situated. They pay modest salaries to top management. Their three highest paid officers all earn a modest base salary of $297,050. They also take good care of their employees (most of their 675 employees have been with them, for the long term).
Let's face it, by the family owning such a large portion of the company, they are laser focused. At the end of the day, it is their own money at risk. To say they don't have massive "skin in the game" is simply preposterous. It is always a good thing, when the Senior Management team and the Board of Directors' best interests align with outside shareholders. It is safe to say everybody is on the same team.
Bottom line: Would I rather receive $20 tomorrow via a tender offer to go private or allow the company to stretch its legs and get us to the "promise land" once again? Just three years ago, the stock hit the $37 mark. I think I'll take the latter. The Rocket ship is on the launch pad and ready for liftoff. This stock can really move too. I have seen it rise more than 50% in a single session on no news. This is because of its tiny float, and nonexistent research coverage. After all, BRID is a far stronger company today than it was just three short years ago. My advice? Take advantage of all the low hanging fruit before someone else beats you to it.