A tipster on X (formerly Twitter), who's been giving out some solid leaks regarding Samsung's future devices has shed some light onto the company's upcoming Exynos 2400 SoC, which is supposed to power up the future Galaxy S24 series in some regions.
The leakster posted two screenshots comparing the Exynos 2400 chip to Qualcomm's current top-shelf Snapdragon 8 Gen 2 in Powerboard 4.0. And in a direct GPU battle, the Xclipse 940 GPU (co-developed with AMD) scored slightly lower than the Adreno 740 inside the SD8 Gen 2.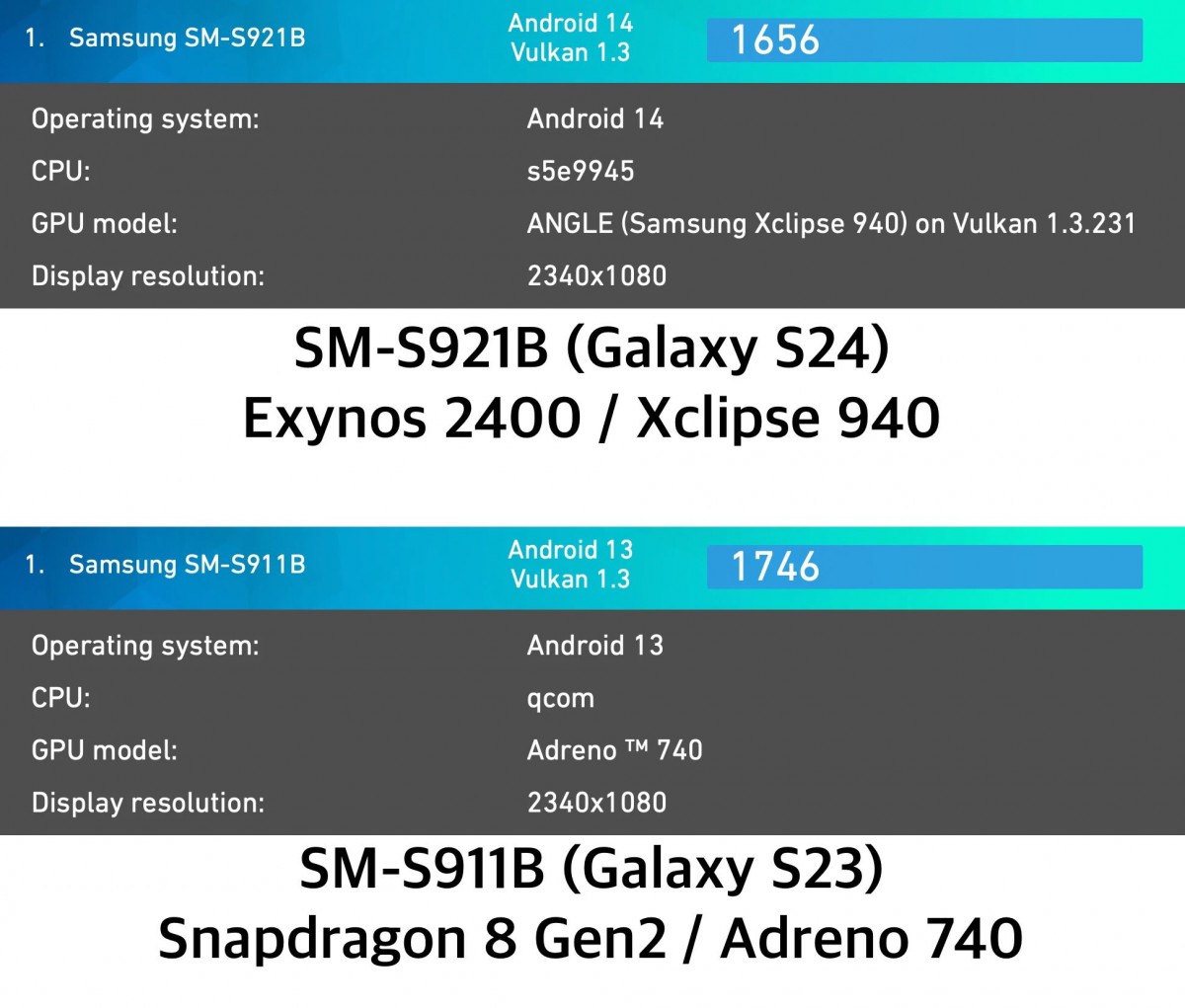 There are a couple of things to consider here, though. For instance, the Exynos 2400 and the Galaxy S24 are both unreleased products, meaning the actual performance at launch will likely be higher. On the other hand, a more fair comparison would be to Qualcomm's future Snapdragon 8 Gen 3 SoC, which is supposed to come out at the end of this month. So perhaps the gap may grow.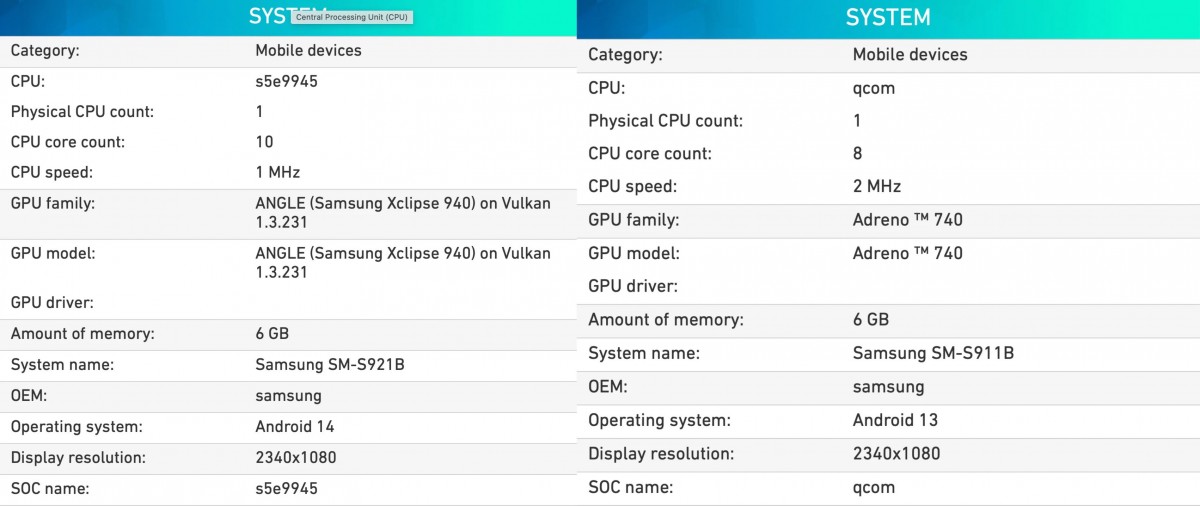 In addition to the benchmark results, the second screenshot confirms the 10 GPU cores rumored earlier this summer, which is two cores more than the Adreno 740.
The rest is still a mystery and we will likely get more info as we approach the Galaxy S24's announcement date.