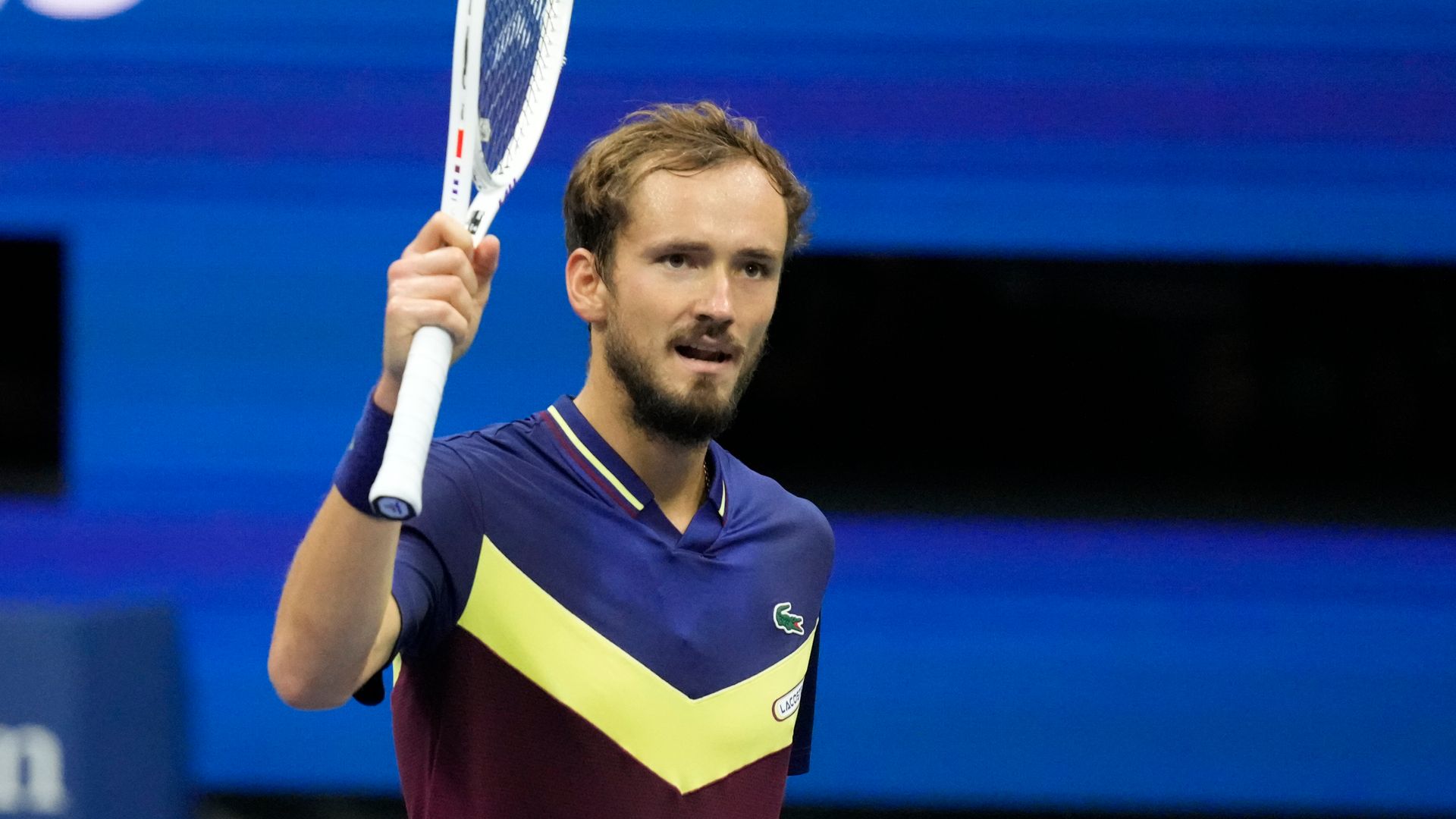 Top seed and defending champion Daniil Medvedev progressed to the quarter-finals at the Erste Bank Open in Vienna after defeating Grigor Dimitrov on Thursday.
Medvedev was forced to dig deep for a 3-6 6-2 6-4 triumph over the experienced Dimitrov in front of a packed crowd at the Wiener Stadthalle on Austrian National Day.
"It was a great match," said Medvedev in his on-court interview. "He started really well and I was missing just a little bit too much. He was ahead and starting from the second set I started to play better, to run better, to put more balls in the court and play faster when I needed to.
"I managed to have small control of the match, but it was very tough and could have gone either way. I'm very happy I managed to do it."
Medvedev finished with 31 winners, including 14 aces, to improve to 6-2 in his eight meetings with Dimitrov.
Joining Medvedev at the season finale in Turin will be Andrey Rublev, who also booked his quarter-final spot by beating Matteo Arnaldi 7-5 6-3.
Rublev is the fifth player to earn his place in Turin from 12-19 November with Novak Djokovic, Carlos Alcaraz, Medvedev and Jannik Sinner having all qualified for the year-end championships.
"It feels great," Rublev said. "It's great news. After the match, I didn't know that if I would win the match I would qualify for sure, so I didn't know that and it's a great feeling, great news. Looking forward [to it] and happy to be part of the Nitto ATP Finals for one more year."
Only three singles places remain at the year-end championships. Former NATP Finals champion Stefanos Tsitsipas, who is sixth in the ATP Live Race To Turin, is next in line to qualify and he rallied past Tomas Machac 6-3 4-6 7-5 in Vienna.
Swiss youngster Dominic Stricker upset second seed Casper Ruud 6-4 3-6 7-6 (7-1) to earn a place in the Swiss Indoors, Basel quarter-finals, denting the Norwegian's ATP Finals hopes.
Alexander Shevchenko earned his career-best win when he saved two match points to upset world No 9 Taylor Fritz 6-7 (7-9) 7-6 (8-6) 7-6 (7-5) after two hours and 53 minutes.