Wonder Share Presentory Is A Simple Tool Create More Engaging Video Presentations For Students 
Wondershare Presentory: Smarter Presentation, Easier Connection. 
Cost
Standard: Free
Supported Platforms: Wondershare Presentory is available for Windows; in October or November 2023, a Mac version will be available
What Is Wondershare Presentory In One Sentence?
Wondershare Presentory empowers teachers and students to create impactful, more engaging virtual presentations that are easier to remember. 
What is Wondershare Presentory?​
Presentory is an AI-powered presentation maker. It offers various AI functions as an innovative and user-friendly video presentation software, and allows users to create, live stream, and record stunning virtual presentation videos that grab the audience's attention every time. 
Are you ready to level up the quality of your educational videos? With a user-friendly interface and powerful features, Wondershare Presentory is useful for teachers in the classroom or to create sort video segments on TikTok, Instagram, or YouTube. 
Teachers who aim to showcase their expertise with impact and engagement will find a little bit of everything.
Learn more about how Artificial Intelligence 
The Advantages Of Multi-Media Presentation Software
Today, innovation doesn't just apply to business concepts or technology hardware. As a teacher, innovation can make teaching easier, more rewarding, and more student-centered. 
This requires new tools or new functionality added to existing tools, and that's where Wondershare Presentory comes in. 
Unlike traditional presentations, video-based presentations enhance student interaction and engagement and, thus, the potential for increased comprehension. Visual and auditory elements in presentations created with Wondershare Presentory allow for the incorporation of graphics, animations, and real-life demonstrations that can make complex concepts easier to understand.
Also, in a video presentation, the teacher's body language, intonation, and facial expressions can emphasize key points and convey emotions and enthusiasm, making the content more relatable and memorable for students.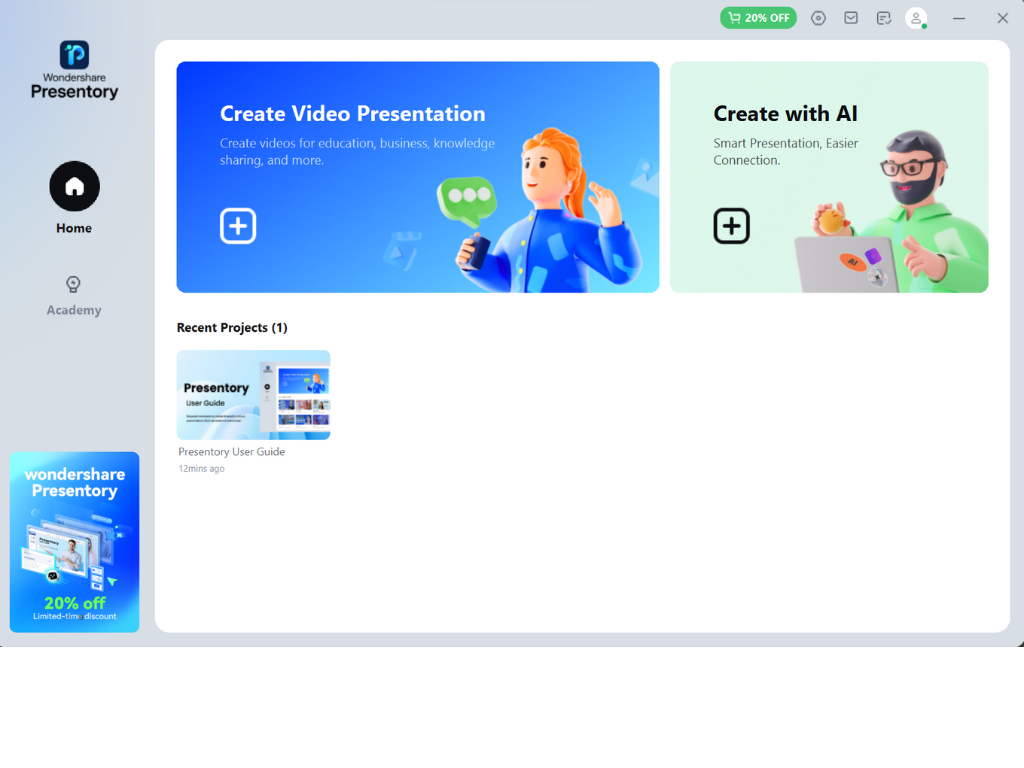 Video Presentation Access And Convenience
Video presentation software like Wondershare Presentory offers greater accessibility and flexibility than traditional presentation tools and software. They can be recorded and shared online, allowing audiences worldwide to access the content conveniently. 
This flexibility is especially advantageous in today's digital age when remote work and online learning are prevalent. Additionally, video presentations can be easily edited and updated by teachers or even students in group work, allowing for quick adjustments to video content.
Too much to do? Save time today–and tomorrow, too!
With an easy-to-use interface and innovative, built-in tools like artificial intelligence can improve the quality of videos while reducing the time and effort necessary to create them.
This approach makes great teaching more sustainable for busy teachers burdened with an often impossible workload. Wondershare Presentory can make you look like you spent dozens of hours creating videos, but you don't have to. 
And even better, these kinds of videos can be used for students–who may have missed class, for example–to access anytime. Looking ahead to the next school year? There's no need to create the same videos again. Store your videos in the cloud to access them from school or home this year or next. 
Video is one of the most powerful and flexible learning tools for your classroom. It has credibility with students, and Artificial Intelligence can help you consistently create it.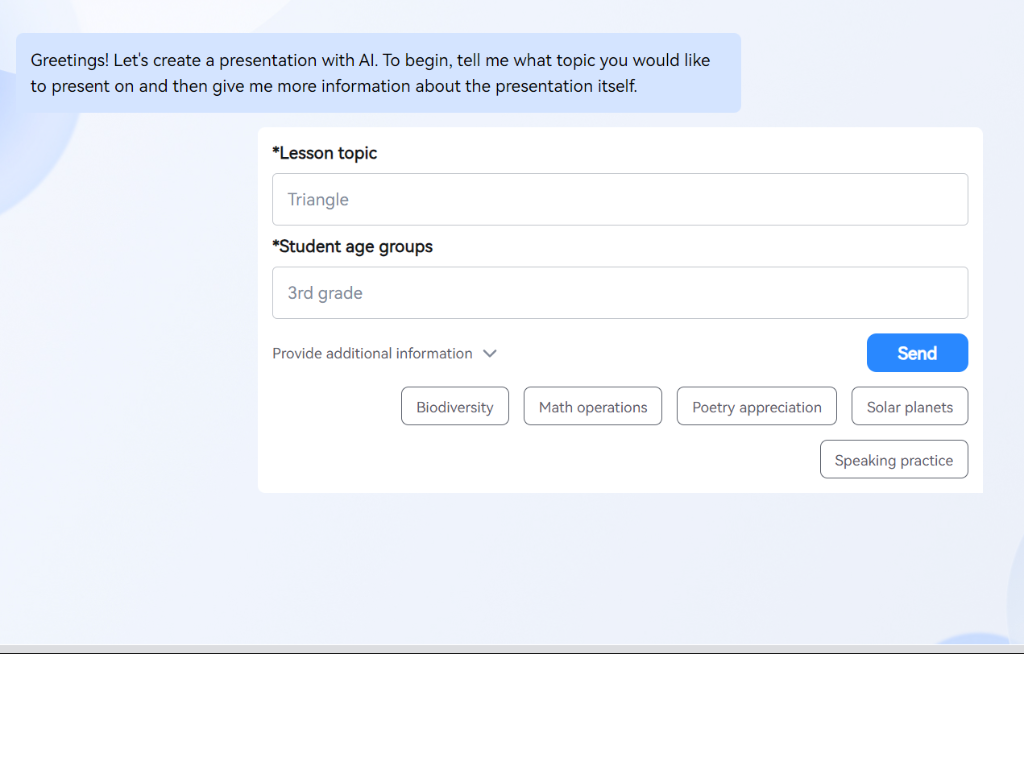 Key Wondershare Presentory Features
1. AI-Powered Generation 
Use our advanced AI-generated content creator to help you produce an impressive range of high-quality content for students. Whether you're making a short presentation about the seasons for 1st-graders or goal-setting with high schoolers, the possibilities are diverse.
2. Teleprompter
You can read scripts or speeches while looking directly at a camera or classroom–or have students do the same.
3. Virtual camera
The virtual camera can be used for video recording for later or real-time live streaming on social media platforms like Instagram.
4. Slide Animation
Use the included rich collection of animated resources to engage students and easily visualize content–just enhance the mood and tone of the presentation based on the presented material. 
5. Presentation Templates
Whether a presentation on Shakespeare for your high school classroom or one on handwriting for a first-grade class? A range of designed presentation templates are available to accommodate scores of use cases.
6. Screen Recording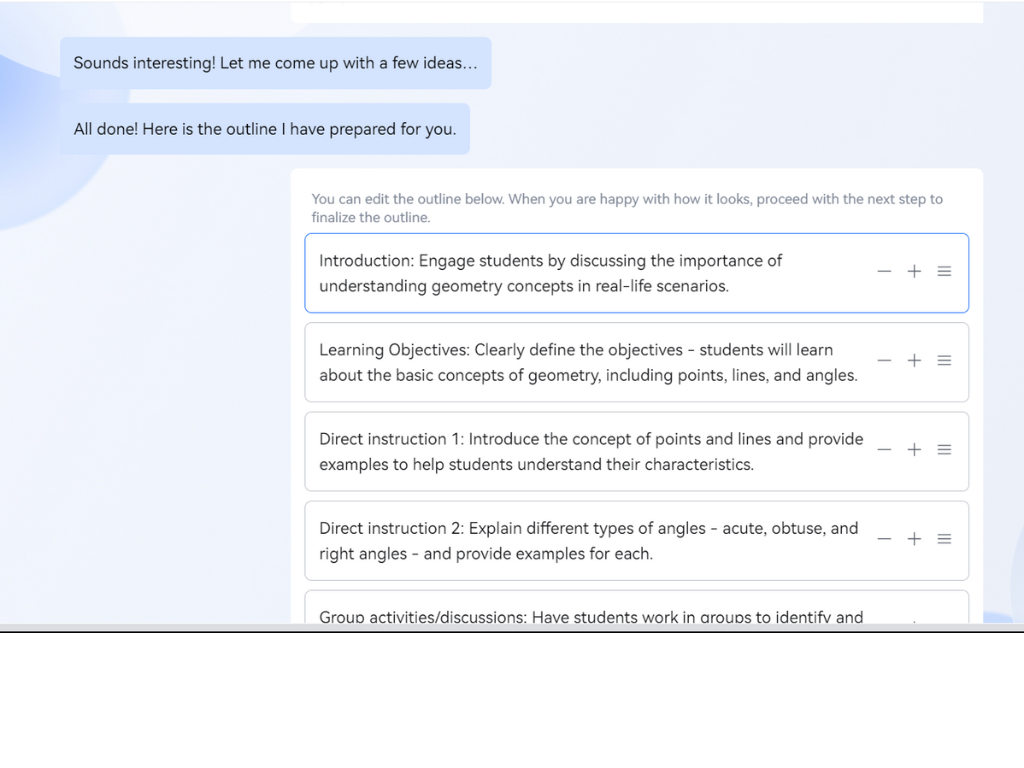 Need something quick? Wondershare Presentory offers one-click screen recording with video and audio.
7. Magical Cam Effect
Innovation doesn't have to mean complex. The AI-powered presentation tool recognizes portrait or landscape automatically and can adjust your on-screen image accordingly.
Other Wondershare Presentory features to make your job easier and your video presentations powerful and engaging for students:
-From slides, pdf files, videos, animations, and more, multiple media types are supported
-Want to edit videos quickly? Drag and drop content, change scale, and move within the presentation using muti-selection bulk edit
-Use unique slide layouts for different grade levels or content areas
-Want to appear on-screen to guide students? Use a webcam to present on or off-screen
Using Wondershare Presentory To Improve Efficiency
Using Wondershare Presentory software, teachers can reduce the difficulty of creating captivating content with artificial intelligence and help users capture the students' attention.
Some examples? There are dozens of use cases for video and slideshow presentation software for teaching and learning, from making virtual demos and how-to videos to teachers using the flipped classroom model, modeling skill-based content like math and chemistry using video content similar to Khan Academy, and popular YouTube videos.
More potential applications of Wondershare Presentory?
Online classes
Wondershare Presentory uses a simple and clear interface that is easy for you–and students–to understand and use. 
This software can significantly benefit educators teaching online classes by providing a versatile platform for organizing and delivering course content clearly and engagingly. It enables educators to create visually appealing slides or multimedia presentations incorporating text, images, videos, and interactive elements, making conveying complex concepts easier and keeping students' attention. 
Video presentation by (or for) students in project-based learning
Students can use video presentations as a valuable learning tool in the classroom by watching educational videos related to their coursework, including projects in project-based learning models.
From the teacher's perspective, videos created with Wondershare Presentory can visually and audibly explain complex concepts, making reviewing and retaining learning easier. Students can also benefit from the flexibility of video presentations, allowing them to pause, rewind, or re-watch specific segments to promote and reinforce their mastery of skills and content. 
Additionally, AI video makers can cater to different learning styles, providing a more engaging and interactive learning experience, and they often include real-world examples and visuals that can enhance comprehension and retention of information, ultimately aiding students in achieving academic success.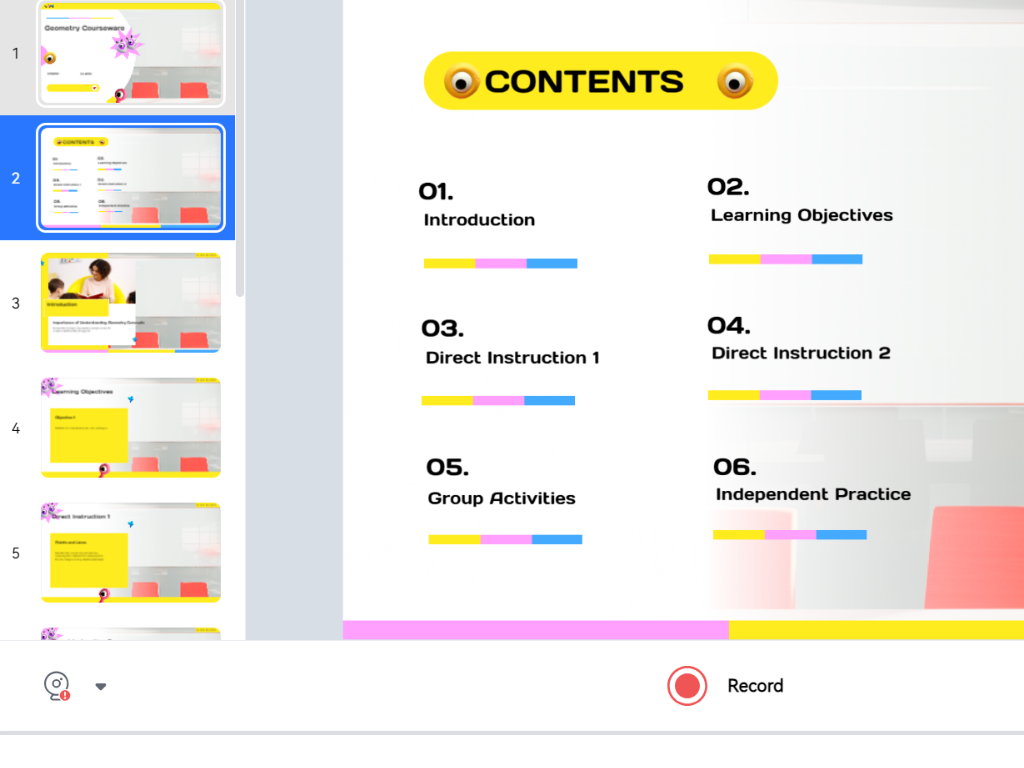 Tutorial or demo creation
Additionally, these tools often offer features for real-time collaboration, allowing teachers to interact with students in virtual classrooms, create tutorials and demos of content, answer questions, and facilitate future discussions in a physical classroom, online, or blended learning environment. Artificial intelligence 
Wondershare Presentory also supports teachers in providing remote accessibility, allowing students to access course materials at their own pace, review content, and refer back to the presentation and video as needed. This promotes a more flexible and adaptive learning experience in the online environment.
Create and win!
Want a chance to win $ 1,000?
Create an engaging and informative video for other teachers to model specific informal or formal professional development teaching strategies. 
Want to take it a step further? Support student learning by incorporating a virtual field trip experience, where they take students on a virtual journey to explore a historical site, a natural habitat, or even a scientific laboratory. 
Using Wondershare Presentory's easy-to-use and powerful features, this video could feature vivid visuals, narration, and interactive elements that allow students to virtually explore and learn about the subject matter. It could also include interviews with experts, historical reenactments, or experiments conducted in a real-world context, making the learning experience immersive and captivating.
Create new video content using Wondershare Presentory, share your knowledge and have a chance to win $1000! #PresentoryCreatorFund. Learn more!