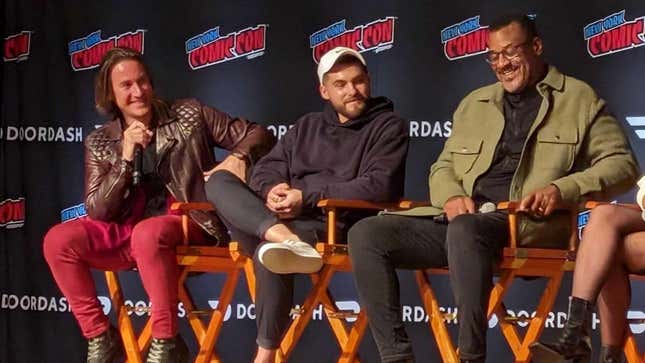 Today at New York Comic Con, it was revealed that voice actor Matt Mercer, perhaps best known as the Dungeon Master of popular actual-play webseries Critical Role, will be starring as gunslinger Vincent Valentine in Final Fantasy VII Rebirth, the second chapter in Square Enix's ongoing remake of the classic '90s Japanese role playing game.
Take A Tour Through Halo Infinite's Newest Arena Maps
Previous trailers for Final Fantasy VII Rebirth have showed off a variety of different locales, as well as characters not featured in the first chapter, 2020's Final Fantasy VII Remake, including Vincent Valentine. Much of the game remains shrouded in mystery, however, as the remake project isn't just a faithful retelling of the original story, but sees its narrative branching off in some bold new directions. Today at NYCC, a panel featuring voice actors from the highly anticipated sequel revealed a bit more about what to expect.
While Matt Mercer did voice a few characters in the first entry of the remake project, they were mostly minor NPCs with names like "Wall Market Thug." During the October 14 panel, Mercer revealed that he auditioned for Valentine in Rebirth, saying that he "put all of his energy" into the audition. Then, he didn't hear back for nine months. And when he finally did get a callback, it only said that he'd once again play nameless NPCs.
In what he described as a prank played on him by the folks producing the game, Mercer said he was brought into the booth to record lines for a random NPC when the screen containing the script started glitching out before fading to black and presenting him with another character: that of Vincent Valentine. Quite a way to find out you've got the job.
Final Fantasy VII Rebirth releases on February 29, 2024 for PlayStation 5.